Masking Tape Versus Painters Tape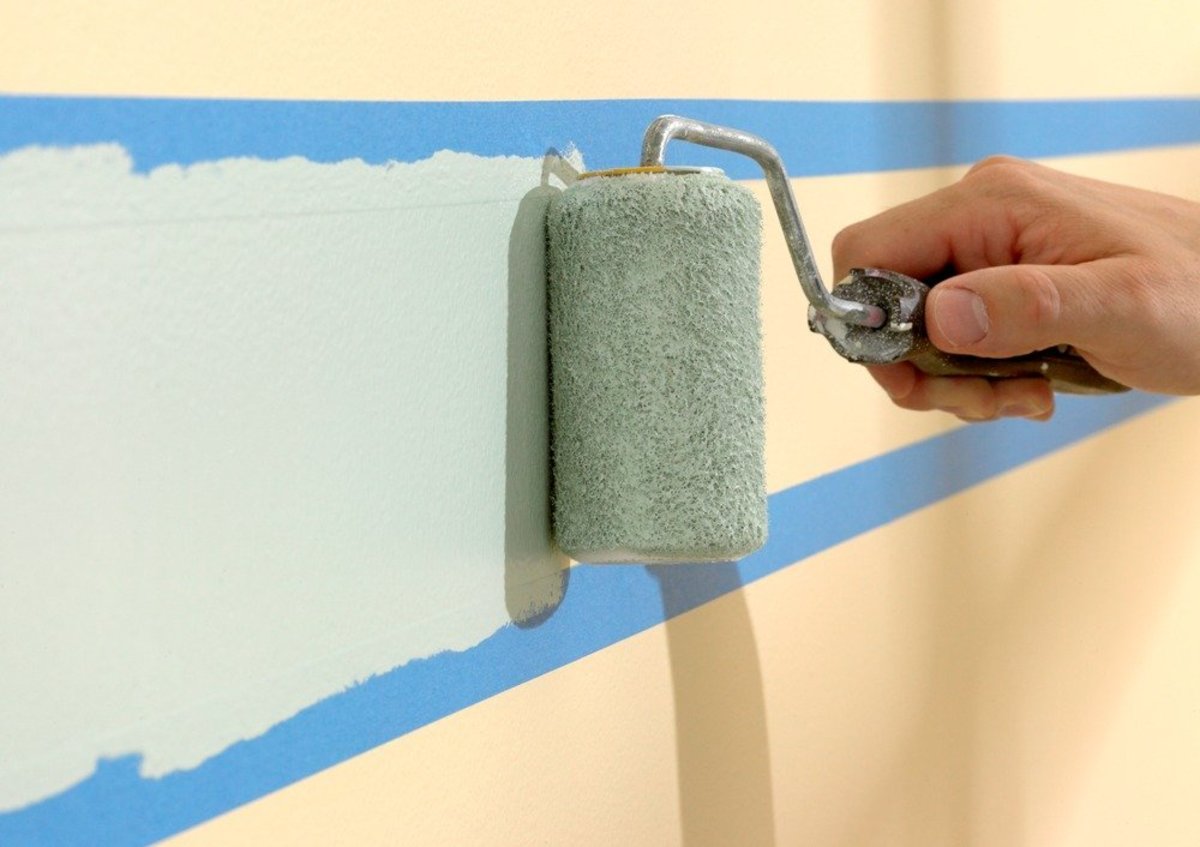 Ever wonder what the difference between masking tape and painter's tape is? Using masking tape is a great way to ensure you get the perfect paint job, but there are some things that painter's tape can do that masking tape cannot. In this blog post, we'll share the key differences between the two and what uses you can make of them. 
What's The Difference between Masking Tapes and Tape for painting projects? 
First of all, while both types of tapes work very well on wood and metal surfaces, only painters' tape will stick on glass or plastic without leaving behind any residue when it's removed. 
Another difference between the two styles is how they handle clean-up; if you were using painters' tape for your project, then removing it would leave no mess at all – simply pull up the adhesive strip with absolutely nothing left behind. 
However, pulling off masking tape may require scraping away dried glue after use which can be difficult depending on what type of surface was painted underneath. 
Common Features 
Both painters tape and masking tape do have some similarities, including the following: 
They are both made with a crepe paper backing 

Both are easy to tear by hand 

They are easy to write on for label purposes 

Both types can be used to achieve a straight and crisp line. 
So Which Is The Better Option? 
When it comes down to choosing between the two, you'll have to evaluate the pros and cons.
Pros of Masking Tape 
Cheaper than painters tape

Clean lines 

Relatively easy to find 

Great for painting – it can be removed in a clean way 

A good option for painting on canvas 
Cons of Masking Tape 
It can leave a sticky residue behind – this can be inconvenient when it comes to cleaning 

Masking tape must be removed within hours of applying if you want it to be removed cleanly. 

If paint sticks to the surface, it can peel off along with the tape when removed. 

Water-based paint may cause the tape, which may cause paint to seep onto the surface below the tape. 
Pros of Painters Tape
Painters tape is designed for painting, so it won't matter which type of paint is used. It won't pucker or buckle. 

It leaves clean lines 

Easy to find

This tape can be left on the surface for many days and come off cleanly even after painting. 
Cons of Painters Tape
Fix & Feed Has You Covered 
Painters tape most definitely comes with more pros than cons. At Fix & Feed, we recommend the Scotch Blue General Purpose Painter's tape. This painter's tape, in particular, achieves flawless paint lines and offers excellent protection on different surfaces. If you're a homeowner looking for high-quality painting tape, Fix & Feed has you covered. 
We have four paint stores in Texas: Bonham, Commerce, Sulphur Springs, and Quinlan. You can visit us in store for a variety of promotions, approachable staff, and affordable prices.